WARNING: The EI due date for RY2015 is Saturday, April 30, 2016.
All inventories must be postmarked on or before April 30th. There is no extension because the due date falls on a weekend. Any requests for coordinate or FacUpdate@la.gov changes received after 4:00pm, April 29th will not be processed until May 2nd and will result in a late inventory.
If you have any questions or encounter problems, please email us at eric@la.gov.
Emissions Reporting and Inventory Center
ERIC Resources Page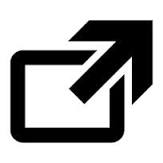 Emissions Inventory Reports
Prepared Data Files
Download prepared Emissions Inventory Data Set files.